Let me just lead with the fact that I love this show.
To start, my team partnered with the Washington Post to create a native ad experience interweaving the dangerous year of 1984 with the narrative of season 4.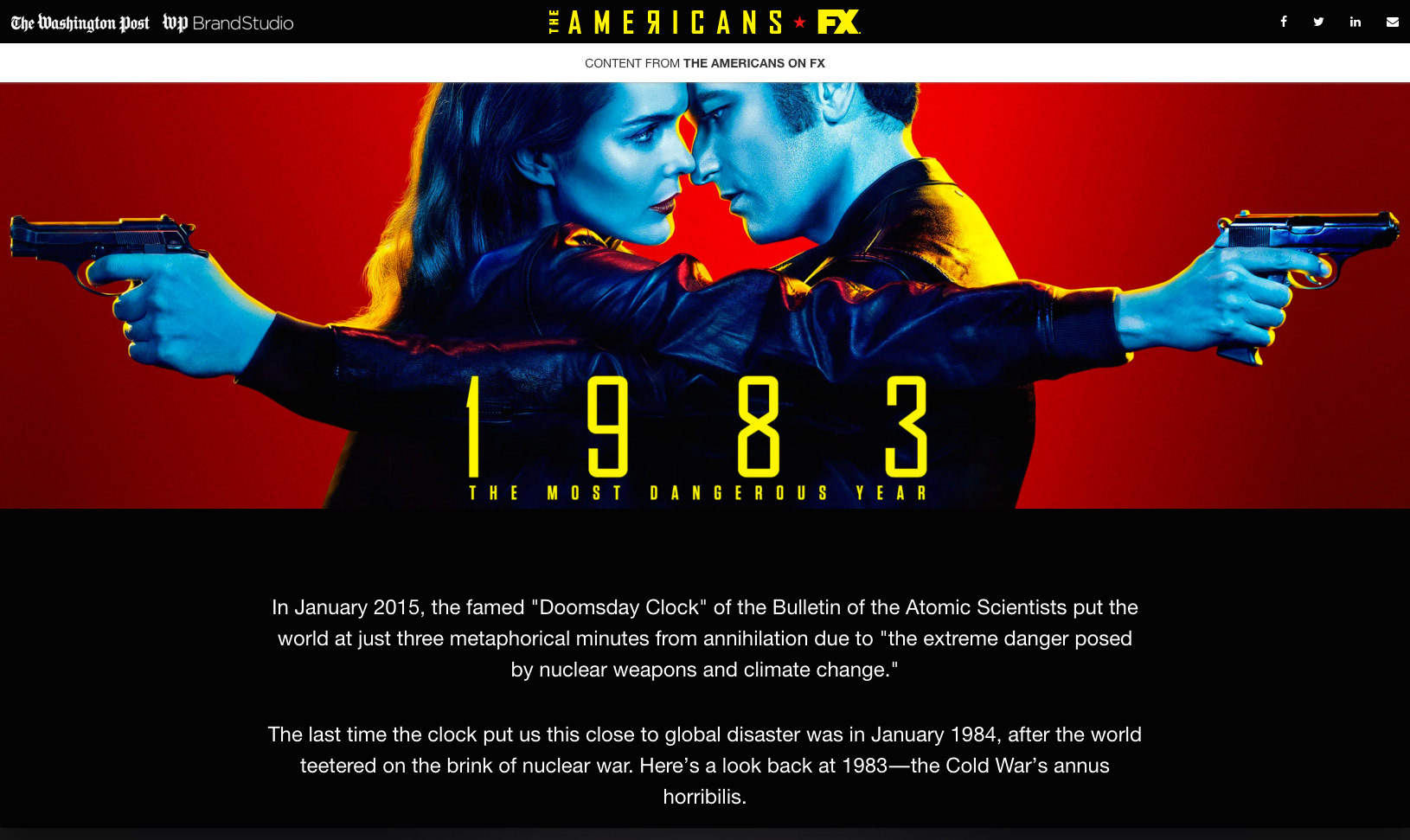 These motion graphics pieces were built to provide branded content to pair with the real world timeline put together by The Washington Post. 
Round it out with a gorgeous set of ads and it's time to pop some popcorn