A stunner from start to finish.

Where to begin? 
I started this campaign with a trove of gorgeous art and photography. As such, my goals were two fold – plaster it all over the web, and showcase it in it's own
custom gallery
.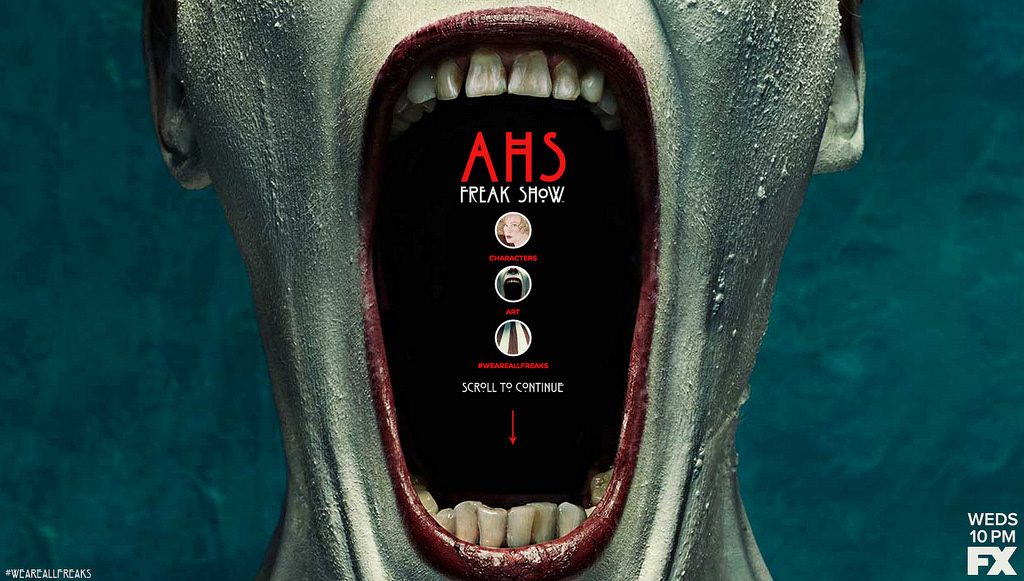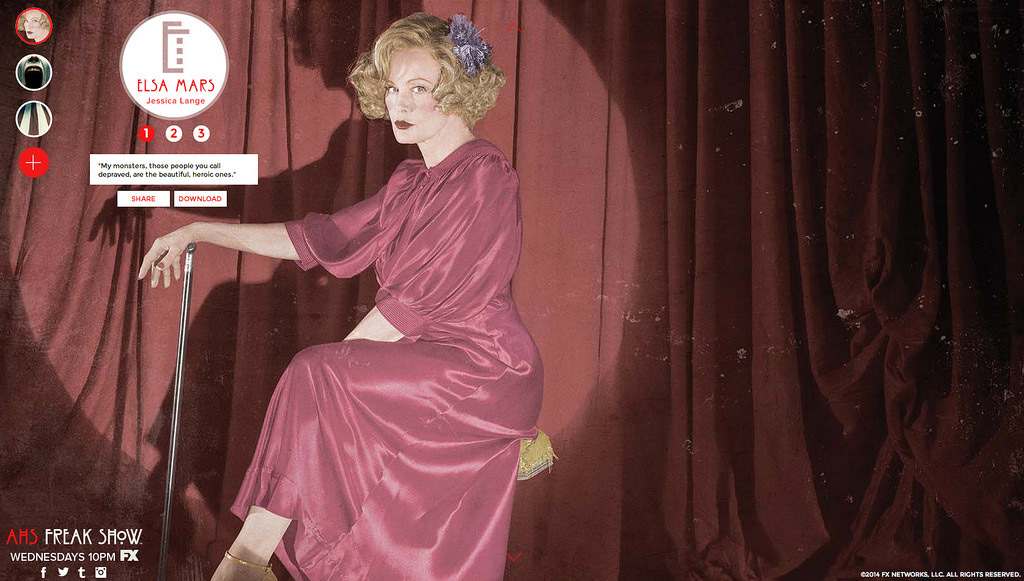 As part of the gallery, I proposed we create a custom portal for fans to join in the fun. By posting to Instagram with the #WeAreAllFreaks hashtag, fans could submit a short video telling the world what made them a freak. Even
some of the cast
got in on the fun. These videos were pulled into the site to easily peruse all the freakiness that brings AHS fans together.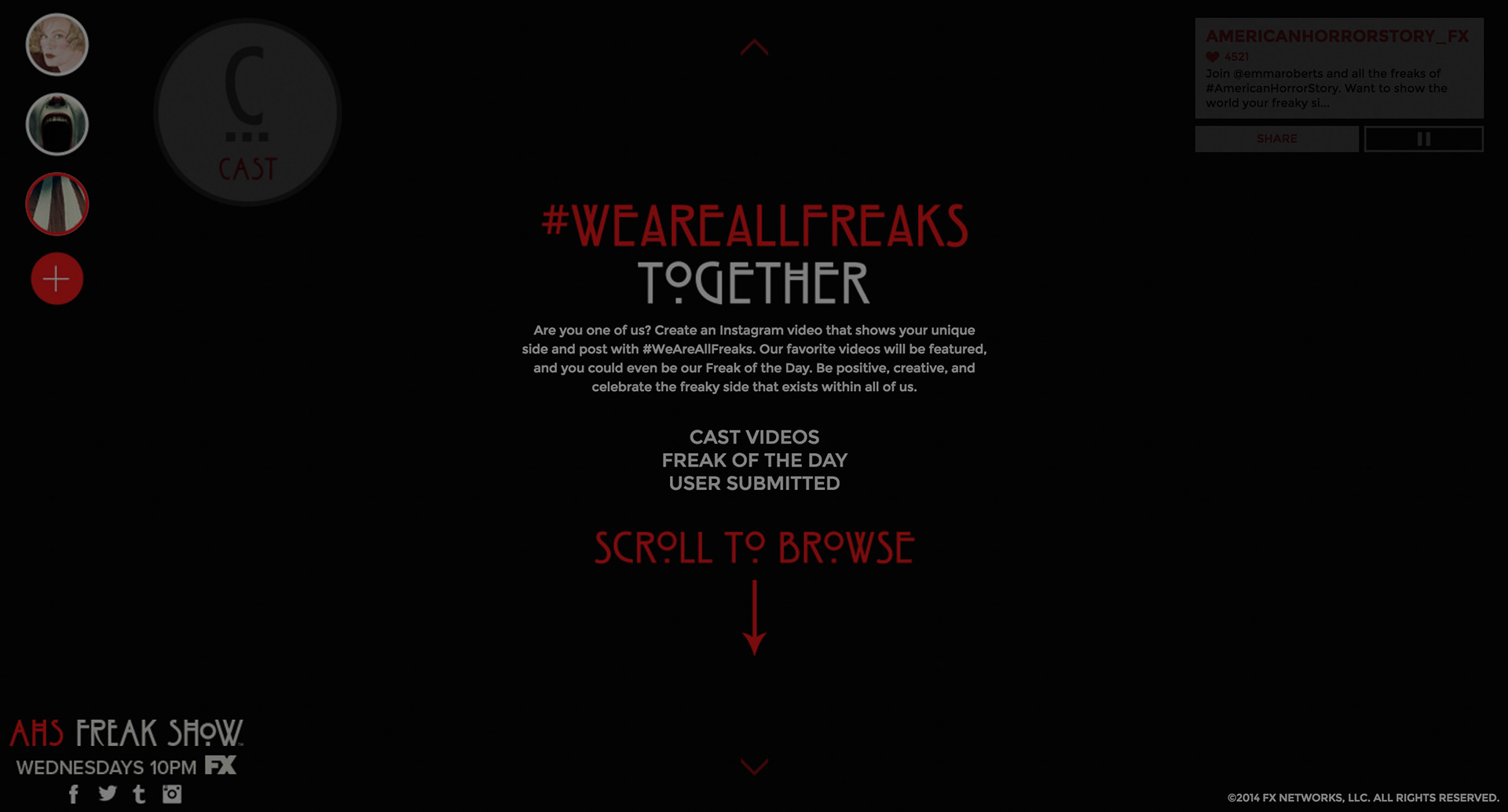 The banner campaign was not about to play second fiddle. I designed unique site takeovers and mobile ads and insisted we deploy in HTML5 a full year before Google implemented
click to play flash in Chrome
. Not only did the campaign perform beautifully cross platform, but this would prove to be a pivotal decision down the road. 
Our clients trusted that campaigns under my leadership would function as intended and came to me for help when many of our competitors were floundering. It's a lesson I'll never forget.